The nutritional supplement industry is a multi-billion dollar industry.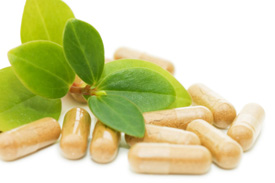 However it's not a tightly regulated industry.  Unlike the pharmaceutical world which supposedly "regulates" the medications that are produced (I won't get into the FDA and Big Pharma right now, perhaps another time); the supplement industry essentially polices itself.
Some companies do a fantastic job and hold their products to pharmaceutical standards when it comes to production.  Others on the other hand, well they don't give a damn about the consumer and they are just in it to make a buck.  And unfortunately this gives the industry a bad rap at times.
Low Quality or No Ingredients at All
A recent NY Times article (you can see it here: http://nyti.ms/1Jg6Jtb )  revealed that the New York State attorney general's office accused four major retailers (GNC, Target, Walgreens and Walmart) of selling fraudulent and potentially dangerous herbal supplements.
The article stated, "The authorities said they had conducted tests on top-selling store brands of herbal supplements at four national retailers — GNC, Target, Walgreens and Walmart — and found that four out of five of the products did not contain any of the herbs on their labels. The tests showed that pills labeled medicinal herbs often contained little more than cheap fillers like powdered rice, asparagus and houseplants, and in some cases substances that could be dangerous to those with allergies."
You Get What You Pay For
Sometimes in life it is true that you get what you pay for.  While many of these big retailers have cheap supplements they are often junk.  From this article you can see that some of these supplements can be potentially harmful to your health and will not help you with your desired outcome because they often don't contain the ingredients that they have listed on their labels.
Now I'm a huge advocate of appropriate supplement use.  The key word is APPROPRIATE.  Supplements are to SUPPLEMENT a healthy diet.
Just like there is a pill for every ill ( have high blood pressure take this medication, have reflux then take this pill, oh now you can't sleep well take this pill and so on) the same things occurs in the supplement world where there is a supplement for every symptom.  Want better skin take this supplement, want to lower your cholesterol then take this supplement, improve your energy well take this supplement  and so on.
So many people mean well when it comes to taking supplements but most unfortunately get it wrong.
They are taking supplements and chasing symptoms while neglecting the root cause of their problems.  They are not taking quality supplements like outlined in the NY Times article above.  Or they may be taking a quality supplement but may not be taking the appropriate dosing of it in order to get their desired outcome.
Quality Supplements at Performance Health and Chiropractic
Now I'll admit I'm biased when it comes to supplements because I sell them and because I know they work.  I carry the highest quality supplements that are "pharmaceutical" grade and held to the highest standards when it comes to quality assurance and production.  They contain the best ingredients, in the right combinations based on research and actually contain the ingredients they promise.  And when taken appropriately you will get your desired health benefit.  Yes they cost a little more but they work when used appropriately.  I'm also a firm believer that your health is your biggest and greatest investment so you should treat it well even if it means spending a little more on a quality supplement that works.
So before you take another supplement do yourself a favor and watch this short video.
In this video I will share with you the 2 biggest mistakes that people make when taking supplements and what you can do to avoid them so that you get your desired outcome.
Click on the video below to get started!
As always I hope this information has served you and will take you one step closer to your desired health goals.
Did you like this information?
If so please be sure to let me know what you liked by sending me an email at DrKirk@PerformanceHealthandChiro.com or leave me a comment on Facebook.  I would love to keep the conversation going.
And if you enjoyed this information please forward it along to your friends and family.  More people need good solid information so that they can make informed decisions about their health.
Not subscribed to our FREE newsletter?  You can do so by clicking here:  http://bit.ly/1f99Oiz.  Simply enter your name and email at the bottom of the left column and you will be good to go.  Your information is safe with us and it will never be sold, spammed or shared.
Until we chat again remember:  Eat Well, Move Often and Stay Healthy!